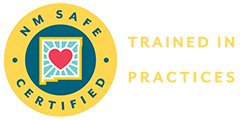 H

INKLE

F

UN

C

ENTER's  primary focus is to keep our employees and guests safe by implementing increased cleaning and sanitization protocols and an elevated level of operating procedures.
MASKS MUST BE WORN INSIDE In compliance with the state mandate, everyone aged 2 and older is required to wear a face mask while indoors. Masks must be worn to fully cover the nose and mouth. Anyone failing to properly wear their mask will be asked to leave.
Our core belief is providing

S

AFE

C

LEAN

F

UN.
INCREASED CLEANING AND All DAY SANITIZATION PROTOCOLS
IN COMPLIANCE WITH THE STATE MANDATE EVERYONE AGED 2 AND OLDER WILL BE REQUIRED TO WEAR A FACE MASK WHILE INDOORS.
STAFF REQUIRED TO WASH HANDS REGULARLY
HIGH CONTACT AREAS AND SURFACES CONTINUOUSLY SANITIZED
HAND SANITIZER STATIONS THROUGHOUT THE FACILITY
DEEP CLEANING AT A HIGHER LEVEL
W

HAT TO

E

XPECT

W

HEN

Y

OU

V

ISIT
H

EALTH
Heath screenings will be completed for all employees at the start of their shift to ensure they are healthy and ready to serve you.
Employees who exhibit signs of illness (elevated temperatures, coughs, shortness of breath) will be sent home.
Employees will wear face masks or face shields if they are not yet vaccinated.
Gloves will be worn by all employees in the food and beverage service areas.
All employees have been instructed to wash their hands for 20 seconds, or use sanitizer when a sink is not available, regularly throughout the day or after any contact with another person (guest, teammate or vendor).
C

LEANING &

S

ANITIZATION
 The frequency of cleaning and sanitizing throughout the facility has been elevated with an emphasis on high contact surfaces.
 All employees have received training on new Covid-19 safety and sanitization processes for all areas of our facility.
 Additional hand sanitizer stations have been placed throughout the facility to ensure our guests and employees have access at all times.
 Covid Safe practice operating protocols have been put in place for all attractions as well.
G

AMES &

A

TTRACTIONS safe practice operating protocol examples include:
Additional employees stationed in the game rooms to wipe down games frequently.
Miniature Golf clubs and balls wiped down after every use.
Redemption employees will ask guests to specify an item for an employee to retrieve rather than sorting through a basket themselves.
DISCLAIMER: While every measure has been taken to provide a safe environment, HINKLE FUN CENTER is not liable for the health of employees of guests.